My first tag tutorial ever!
By Debi Jarrell
Materials:
Paintshop Pro v. 8 ( free trial version available here )
Tag ( I used ankcoffeecreamer_pattysdesigns-vi.jpg from groups.yahoo.com/group/PattysDesigns (Patty closed her group due to a group dedicated to ripping stats and other work.)
blank is available here ( right click and choose save target as )(Thank you, Patty, for allowing me to use this blank)
Visman filters (VM Toolbox) found here (click on the tiny VISMAN name in green at the top and unzip to your jasc plugins folder )
Open the tag, make duplicate and close original.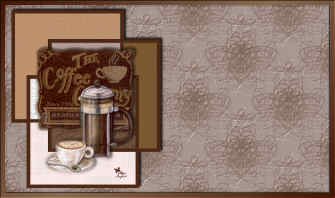 Add new layer.

Choose font. I used Vivaldi, floating, at 72, stroke width 1.0 pixels.

For colors in font, choose black or complimentary color for foreground, and use the blank as a pattern. (to use the blank as a pattern, click on background - bottom box - and when the box pops up, click on the tab that says pattern, look for the tag in the boxes that show up. Click on it and you will have chosen the tag as a pattern.)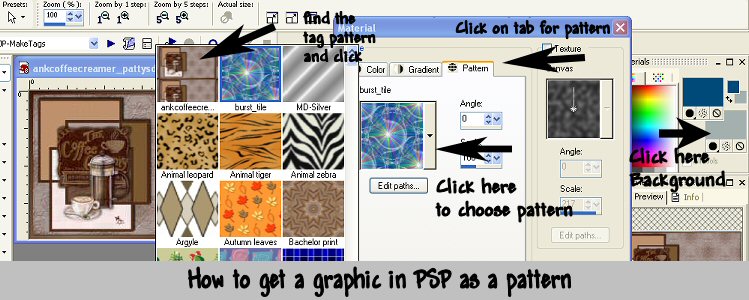 Use the following settings: angle 225, scale 10. Click ok.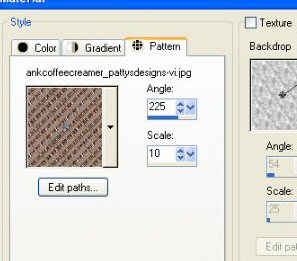 Enter the text you want and Position it where you want it.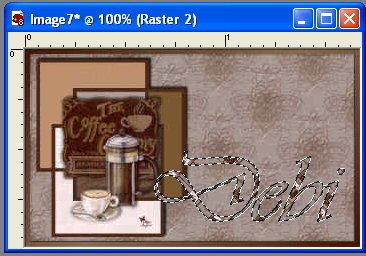 Add noise at 100%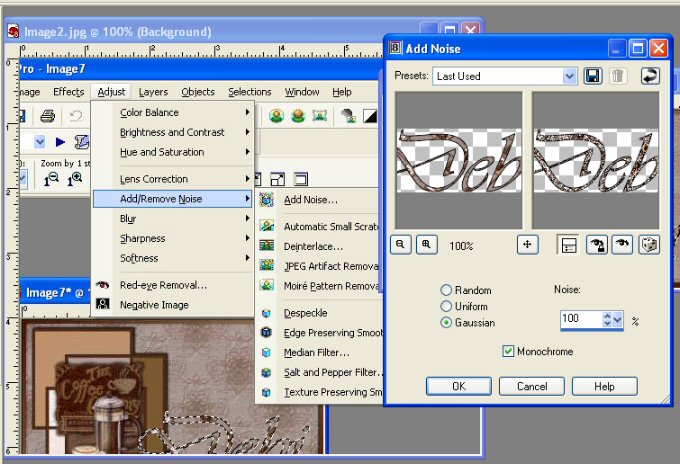 Apply VM Toolbox Radial Noise at this setting: In/out 128, rotation 128, amount 128, intensity 128.
Click ok.
Choose effects/3D effects/drop shadow


click on selections/none

click on layers/merge all (flatten)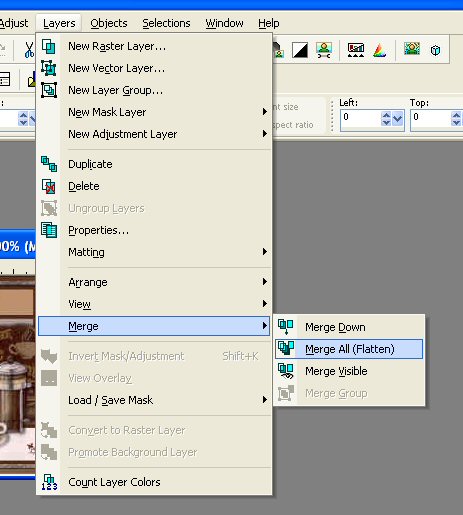 And you're done!
Finished product: